Welcome To
Department Of AUTOMOBILE Engineering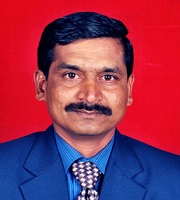 Prof. G.P.Ranoji
Head of Department
Established in 1986,
The aim of Diploma Course in Automobile Engineering at KLE Polytechnic, Chikodi is to strive for excellence in creating, applying and imparting knowledge in Automobile engineering through comprehensive educational programs and service to professional societies, the community and the Nation.
This department has the unique distinction of being the first to offer a Diploma course in Automobile Engineering. Highly qualified & dynamic staff motivates the students through mini projects & competitions. This course has been designed to meet the demands of the current trend of an industry.
3 YEARS ( 6 Semesters)
DIPLOMA IN AUTOMOBILE ENGINEERING
This course enables to develop students in core competency areas of ,
Servicing and maintenance of all types automobiles.
Mechanisms and Automotive Designs.
Advanced Automobile servicing Equipments.
Modern vehicle Technology.
Special vehicles & Earth moving equipments
Motor vehicle management.
Thermal engineering
Hydraulics, Pneumatics and Power plants.
Computer Science Applications, AUTO CAD etc.
Prospects
On completion of 3 - year Diploma in Automobile Engineering, the student has following opportunities;
Self-Employment opportunities like setting up a Automobile Dealership/Service Stations, Automobile consultancy, Auto Ancillary Industries etc.
Job opportunities in National & Multinational companies, Merchant Navy, Shipping Companies; Petrochemical industries.
Employment opportunities in Government sectors like KSRTC, RTO, and Railway workshops, Armed forces etc.
Can work as Vehicle surveyor cum loss accessor in various Insurance companies.
Can continue higher like B.E by taking direct admission to 3rd semester either in Automobile/Mechanical/ Industrial Production disciplines.
Can also continue higher education like BBA, AMIE etc.